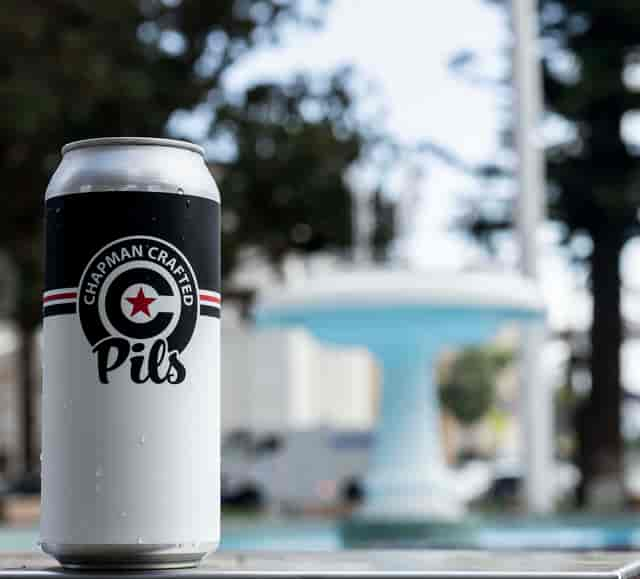 Our Team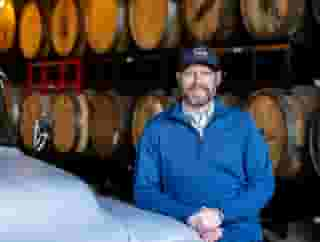 Wil Dee
Co-founder & CEO

Co-founder and CEO Wil Dee is a true Orange County native and hardcore craft beer lover with a mission to bring great beer to his local community. He's also the brains behind Chapman Crafted, Haven Craft Kitchen +Bar and Provisions Deli & Bottleshop (all located in Old Towne Orange), Wil's commitment to finely crafted food and beverage continues with his service on the Executive Board for the Orange Chamber of Commerce and as Vice President of the Orange County Brewers Guild. Even with all that, Wil is first and foremost a devoted husband and father who enjoys snowboarding, a glass of great whiskey, and watching sports (especially water polo). A lover of our Chapman Crafted Pils and fierce advocate for independent craft beer, Wil's spirit animal is fittingly a lion.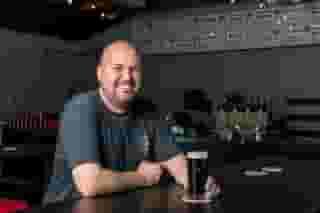 Randy Nelson
Co-founder

As a co-founder of Chapman Crafted, Randy does a bit of everything around our brewery and taproom – a true jack-of-all-trades. It didn't take much convincing for Wil to get Randy on board, and it's a partnership that's yielded incredibly fun results. Outside of the beer world, you can find him at home grilling with his family or on a trip to Vegas to hit the sportsbooks. His favorite quote, "Life is short, live it well!"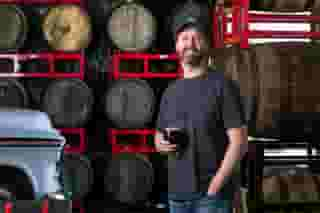 Jonas Nemura
Director of Operations

Jonas is our Director of Operations., which basically means he keeps the rest of us in line. It's a tough job, but someone's gotta do it! With previous experience at The Bruery, Left Coast Brewing Co, and Galbraith's Alehouse, Jonas has seen it all and done it all in the world of OC beer. A lover of the classic West Coast IPA, when not working hard at the brewery (find him on his laptop) he's either home cooking for his family, exploring OC's beautiful parks, or traveling the world. Always level headed, it makes sense that his favorite quote would be simply, "so it goes."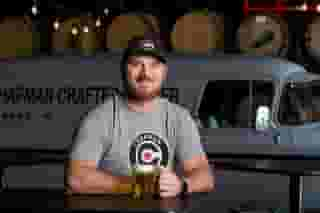 Shawn Higginbotham
Head of Sales & Distribution

Our Head of Sales & Distribution, Shawn's responsible for getting our beer out into the world. A former General Manager at Beachwood Barbecue's Seal Beach location, Shawn is a true OC beer guy. He enjoys football, camping throughout our National Parks, a good cup of coffee and a well-made cocktail. A lover of our Chapman Crafted Pils, when pressed you'll find out that his spirit animal is the famed duckbilled platypus – ask him why!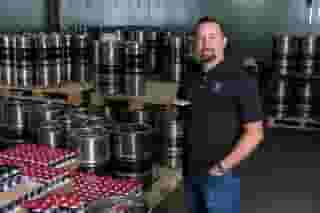 Mattias Bellasalmo
Sales & Distribution + Accounts Receivable

Mattias handles Sales & Distribution as well as Accounts Receivable, helping us spread our delicious beer far and wide. A former Wine Warehouse beer specialist, Mattias enjoys Pilsners and Pale Ales – but if pressed he'll pick Chapman Crafted Pils every time. When he's not working a beer event you can find him cooking, hiking, fishing, doing martial arts, or fixing mechanical clocks – or spending time with his wife and two children. Spirit animal: the Mantis Shrimp!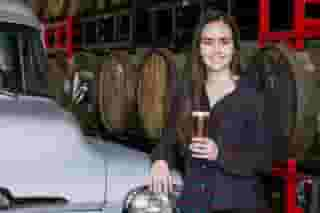 Casey Curley
Taproom Manager

Our Taproom Manager Casey joins us from San Diego. She loves stouts and porters, and her favorite Chapman Crafted beer is our Slow Riser Nitro Red Ale with Coffee (can we blame her?). When she's not managing taproom operations and events, you'll find her at home baking a pretty incredible chocolate chip cookie!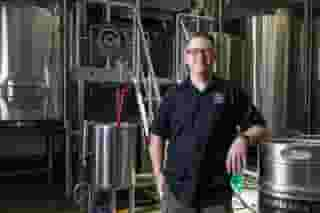 David Hall
Lead Brewer

Our Lead Brewer, David is responsible for the production of our delicious beers. His past experience at Bottle Logic, Addison Homebrew Provisions, and Left Coast has made him a true lover of classically hopped Pale Ales, IPAs, and Munich Helles – he's an especially happy camper with a "Yes Chef" Hoppy Lager in his hands. A husband and father with a continued love of home brewing and music, if you can't find him in our brewhouse he'll probably be at Windsor Homebrew Supply. His favorite quote is from Rush's Limelight, "I can't pretend a stranger is a long-awaited friend."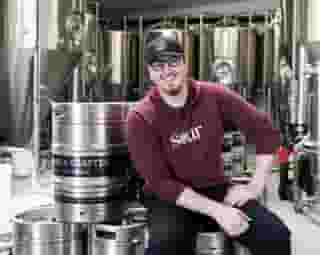 Gage Welty
Cellarman

As a valued member of our brew team, Gage's duties include cleaning, cleaning, and more cleaning (hey - it's an important job!) as well as packaging beer, milling grain, and preparing brews. Outside of work you'll find him sipping on Chapman Crafted Pils (his favorite) or playing ice hockey. He's a Kings fan, or as he'd say "a fan of anyone playing the Ducks." Well... we can't all be perfect, but we love him just the same.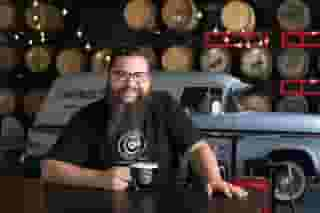 Noah Poletiek
Director of Coffee

As our Director of Coffee, Noah does a great job of keeping us all well-caffeinated. Former owner and head roaster of Bangarang Coffee, we know that Noah knows coffee - but he also is a lover of music, poetry, philosophy, and cool tech deck tricks. His favorite beer styles are as he puts it, "the German stuff," and when he's not brewing coffee or enjoying beer you can find him at a new restaurant, strolling through nature or hogging wifi at the nearest local coffee shop.